In addition to the information you find on this website, we also offer several other ways to learn about the original Bach Flower Remedies.
EDUCATION: Upcoming Bach Flower Courses with Marjorie Ville, BFRP, CBP
www.BachFlowersVille.com 786.447.2000
info@bachflowersville.com
Need Help Selecting your Bach Flower Remedies?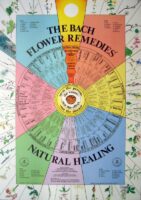 Order products and Consultations at
Please remember that our staff have been trained by the Dr. Bach Foundation and can answer any questions you may have.
The Bach Foundation offers education on the Bach Flower Remedies, visit the Bach Centre's website for more information www.BachCentre.com
Dr. Bach dreamed of doctors who would understand people as individuals and study human nature rather than test tubes and lab results. And he imagined patients taking charge of their own health by understanding and accepting the needs of their souls, rather than attending to the needs of the body alone.