Dr. Edward Bach discovered that wildflowers have the ability to affect our emotions positively. The energies from 38 different flowers can remove all our emotional pains and suffering, which over time harm our health and impair healing. Dr. Bach made sure that when he died in 1936 that his original Bach Flower system would be simple and easy for everyone to understand and use.
The Bach Flower Remedies work in harmony with herbs, homeopathy and medications and are safe for everyone, including children, pregnant women, pets, the elderly and even plants.
Visit these Bach Flower Web-Sites
DirectlyFromNature.com – For Orders 
BachFlower.com
BachFlower4Kids.com
BachFlowerPets.com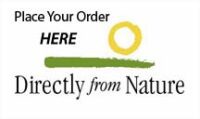 Our Bach Foundation Trained Staff can help answer questions or take orders.
Did You Know?

Dr. Bach was born more than 135 years ago, and he left this amazing system in our hands at his death in 1936.